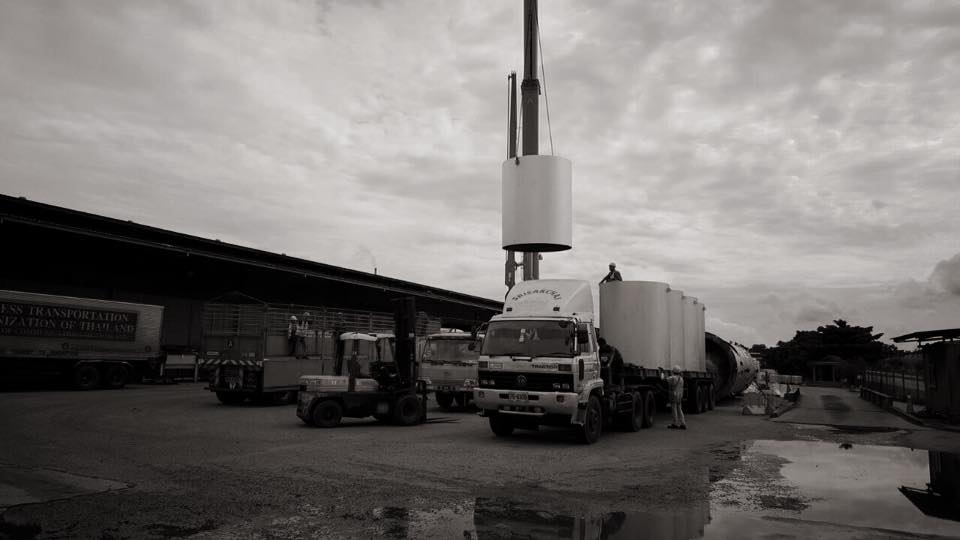 EH Utara began operations in 1975 as a small trading company, and has since evolved into one of ASEAN's largest logistics providers, offering full logistics services with smooth transitions and superior tracking systems.
The success of E.H. UTARA Holdings Sdn. Bhd. owe much to its Most valuable asset, the Team of Dedicated staff. Through their professionalism, especially in ensuring top priority and attention are given to Customer Satisfaction, they help make this company a favored reliable and trusted Cross Boarder Solution Provider among its valued customers.
As a customer orientated company, customer satisfaction is of the highest importance and meeting the needs of the customer our top priority. Therefore EH UTARA Holdings Sdn Bhd has embarked on the concept of One-Stop Logistics Solution whereby with the services provided by its three subsidiaries, customers can easily access to a complete range of express and logistic products and services.
Through its subsidiaries, EH UTARA Holdings Sdn Bhd provides a comprehensive Air and Sea Freight Services, Land Transportation, Warehousing & Distribution and Customs Brokerage coupled with the vast experiences of its professional trained staff, customers are assure of reliable services that is both time and cost efficient.
With the support of a strong and dedicated management team, EH UTARA Holdings Sdn Bhd has delivered a continuous growth results over the years, even in the face of global challenges. Our employees are well trained and dedicated coupled with flexible team strategy, thus providing the company an edge in manpower deployment to ensure customer's expectations are met.
Give us some info to reach you for further discussion
BUKIT KAYU HITAM


EH UTARA HOLDINGS SDN. BHD.
NO. 2, SERI TEMIN, BUKIT KAYU HITAM, 06050 KEDAH DARUL AMAN, MALAYSIA.
+604-922 2155 (HUNTING LINE)
+604-922 1450 (FAX)
contactus@ehutara.com
SHAH ALAM


EH UTARA HOLDINGS SDN. BHD.
LOT 2, PERSIARAN TEKNOLOGI SUBANG, TAMAN PERINDURSTRIAN SUBANG HI-TECH, 40000 SHAH ALAM, SELANGOR, MALAYSIA.
+603-5636 9918 (HUNTING LINE)
+603-5636 1918 (FAX)
contactus@ehutara.com
THAILAND


EH UTARA THAILAND CO., LTD
A3,B3, NO.9/265, 26TH FLOOR, UM TOWER, RAMKHAMHAENG ROAD, SUANLUANG, BANGKOK, 10250 THAILAND.
+66 2318 8304-5 (HUNTING LINE)
+66 2318 8306 (FAX)
contactus@ehutara.com